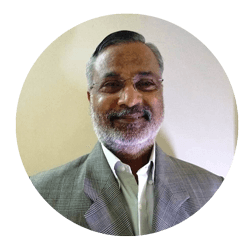 V R Venkataraman : Director
B. Tech (Chemical Engineering) - IIT, Madras and MBA from IIM, Bangalore

A Senior Management professional with nearly 30 years of Work Experience spanning some of the Best Indian Corporations - Murugappa Group, Wipro-GE (JV of Wipro and global Conglomerate General Electric) and the Sanmar Group.
Career Summary:
Started with hands-on experience in a Factory environment as a Design  Engineer in Indian Organic Chemicals. Post his MBA he worked in the area of Materials Management, Project Management, Customer Support functions, Industrial Marketing and Sales and finally took on responsibility as a Business Head handling multiple businesses with R&D, Factory Operations, Sales and Marketing  reporting to him and drawing support from Group level HR, Finance and  Legal.
Was part of the team that turned around an ailing Specialty Chemical business into a World class operation -  a major triumph in his career. Ran a Contract Research Business which employed over 80 scientists
He worked for a couple of years as an Advisor to the Chairman and Managing Directors of 2 Specialty Chemical Companies Viz Dorf Ketal in Mumbai and Vasant Chemicals in Hyderabad. In Dorf Ketal he was involved in M&A, HR and Organizational Development activities to catalyze the company to grow to the next level.
As Chief Executive- Marine Chemicals in the Archean Group in Chennai his role was  to bring  the  Rs. 1000 Crore  Marine Chemicals project in the Rann of Kutch area to fruition.
As Director –Business Strategy in Vasant Chemicals, Hyderabad  having served earlier as Director – Marketing and Business Development  he propelled the company to new heights of Sales and Profitability .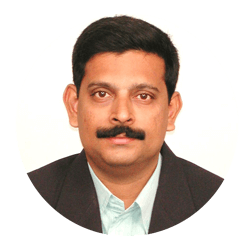 Ramesh Arcot Director – Engineering services
Chemical Technologist (UDCT, Bombay)
First generation entrepreneur
Started his career with a small consulting firm in Chennai which was later taken over by Manrochem Limited, UK and subsequently formed the Joint venture with Processes Unlimited International USA.
25+ years of Chemical Plant Design and Project Management experience
Projects handled sectors include Oil/Gas, Fine & Specialty chemicals, Petrochemicals, Pharmaceuticals, Aroma Chemicals, Natural Products, Food processing
Specialist in Plant design, Distillation, Organic chemistry, Plant simulation studies, Front End engineering design, Project feasibility analysis, Project life cycle management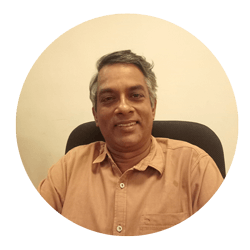 S Ramakrishnan Director – Exports & Specialised services
Chemical engineer (Annamalai) and PGDip. In Management from Anna Institute of Management
30 years of Operations and business management experience
Industries Worked include Specialty chemicals, Petrochemicals, Pharmaceuticals, Alcohol, FMCG, Mineral processing
Organisation worked with Balmer Lawrie, Nicholas Piramal, UB group, Bacardi and Thapar group.
Specialist in Operations reengineering, Plant debottlenecking, Energy, Safety & environment and Materials management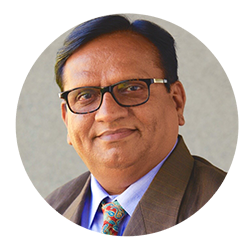 Suresh Raman: Director – Pharmaceutical (API/Formulations/Biologics) - Plant Operations / Manufacturing / Project Management (Greenfield for start-ups) / Maintenance / Strategic Management
Mechanical Engineer with 25 years of pharmaceutical plant operations, Plant & engineering, Capital and Brown field Project design, cost estimation and execution, Plant equipment and Utilities reliability maintenance. (RAM/RCM)
Industries Worked include Formulations, APIs, Biosimilars, R &D, Biologicals, and Vaccines.
Organisation worked with Micro Labs, Global Calcium, Piramal Enterprises Limited, Dr Reddy's, AMRI, Biological-E and Aurobindo Pharma.
Specialist in cGMP Engineering design, Regulatory observations review and CAPA recommendations for Clean Utilities, HVAC systems, Aseptic operations & facility, Animal house, LSD facility etc, SOPs, Gap audits for audit readiness and good engineering, Energy audits and cost-effective project execution
Certified Chartered Engineer and Member ISPE.
Ex-Serviceman (Navy)